A Showcase of Dance
This year, we are proud to present our annual Dance Show in the Main School Hall at 7pm on Wednesday 1st March 2017.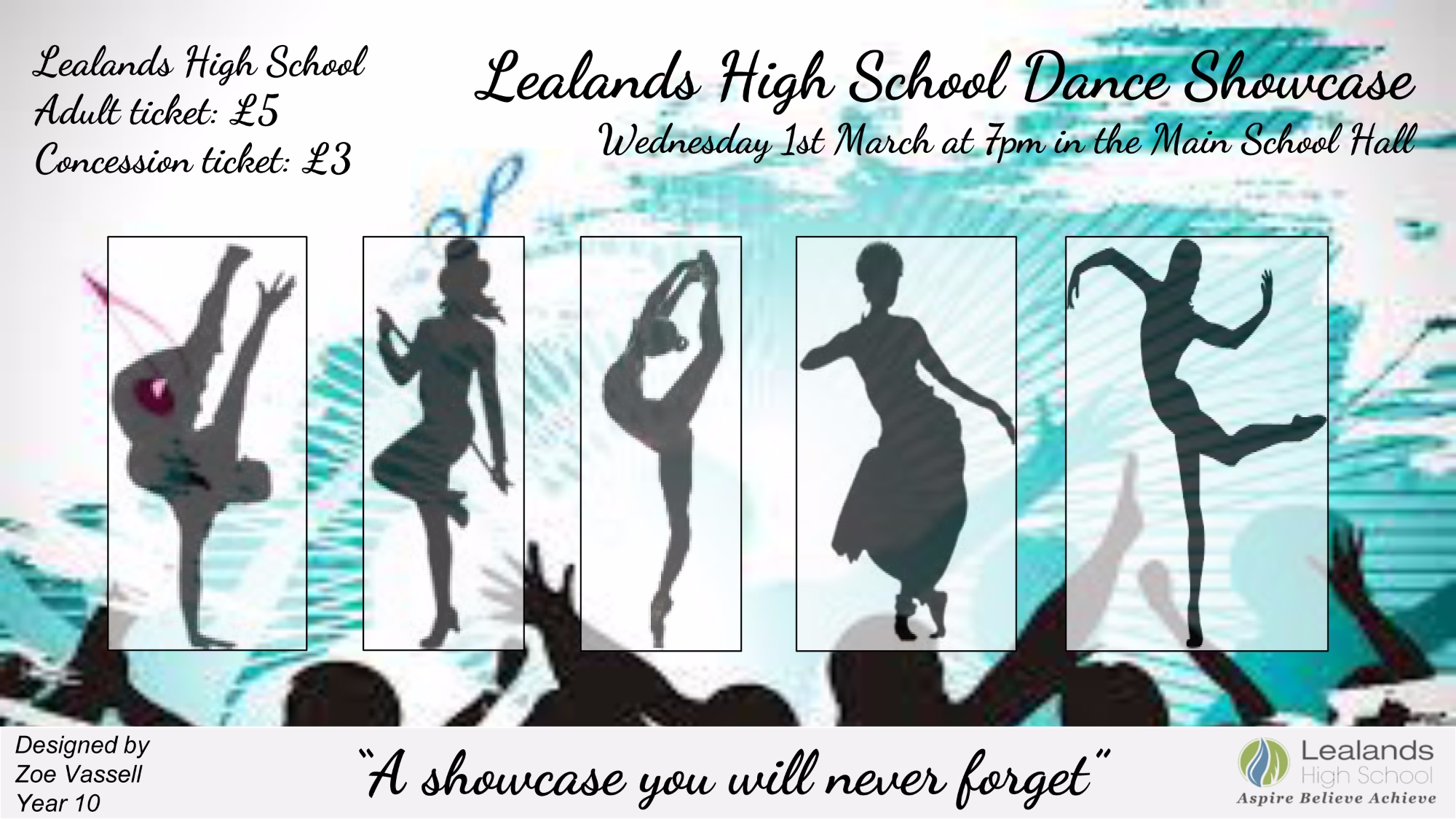 The show consists of work that has been created by students as part of lessons, extra-curricular clubs as well as by the students in their own time. Our aim is to represent a range of styles and to showcase the talent and versatility of our students.
Tickets for the show are available to purchase online using our online payment system or from our Finance Office from Thursday 23rd February at a cost of £5 per ticket, £3 for under 12s and senior citizens. Lealands' students may also purchase one ticket for themselves at the concession price.
Tickets will be allocated on a first come, first served basis and numbers are limited, so please purchase them as soon as possible to avoid disappointment.
We hope you will come along and support us at this exciting event.