Success At Bedfordshire's Young Enterprise Semi-Finals.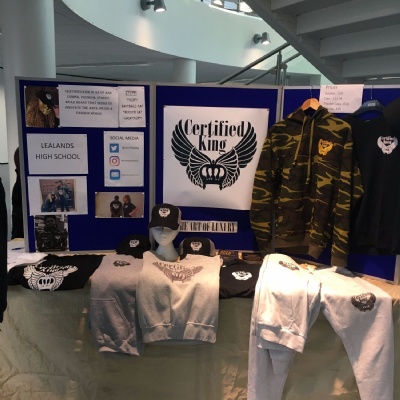 Recently, a group of our Year 11 students took part in the semi-finals of the Young Enterprise Company of the Year Awards at All Saints Academy in Dunstable.
The semi-final consisted of five teams from around Bedfordshire, including our students from Lealands High School and fellow Luton Futures members the Avenue Centre for Education (ACE).
'Certified King', a team consisting of our Year 11 students, is described as a brand that seeks to innovate the arts, media and fashion world. They aim to set up events for young people in the hidden creative economy to give them the opportunity to showcase their talent to the public. They have also designed and manufactured hats and t-shirts and are continually expanding their range of clothing which they are busy promoting via a local radio station and on numerous online platforms.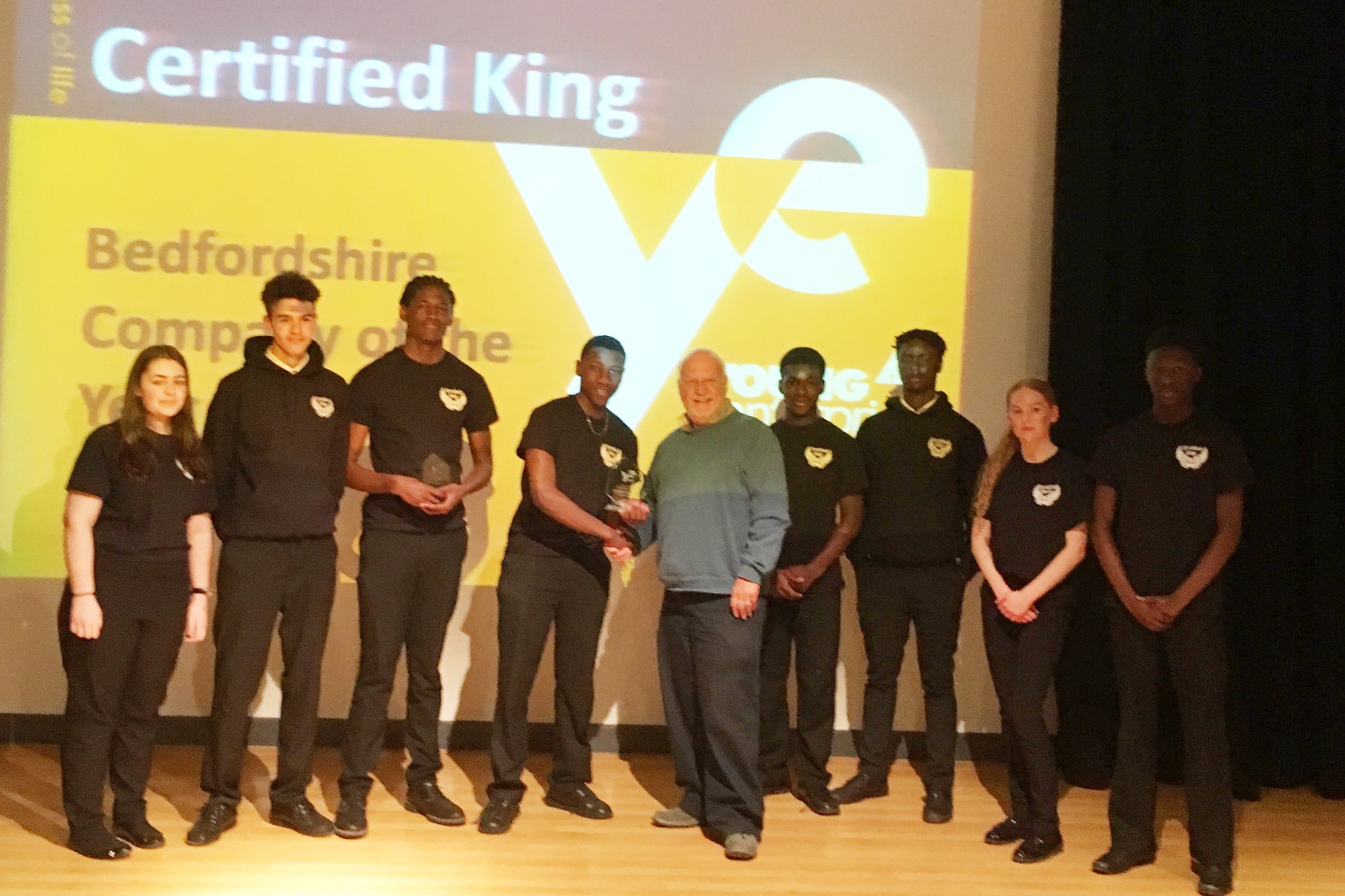 They wowed the judges with an outstanding concept and presentation and won the semi-final competition as best company, they also collected two further awards for Best Presentation and Best Marketing.
Headteacher, Mr Burridge, was supporting the students on the night and said, 'I was overjoyed by the announcement that Certified King won the semi-finals. The competition was fierce, but I had every faith in our outstanding team who wowed the audience with their passion and drive. It was a tense evening, and we are all so proud of their achievements so far.'
Team Impact, from ACE, finished as runners-up. Headteacher, Mr Day said, "I would like to thank Young Enterprise for giving our students the opportunity to take part in such a wonderful skill developing process. Observing Ace students grow in confidence, develop their business skills and achieve such personal and team success in a real life business environment has been a truly inspirational journey"
Congratulations to both Lealands' and ACE's students on their achievements so far. Both companies will go forward to the Bedfordshire final in May. It is great to see the young people of Luton excel in a very tough and competitive process. Good luck to all students in the county finals.