Humanities Students Go On Google Expeditions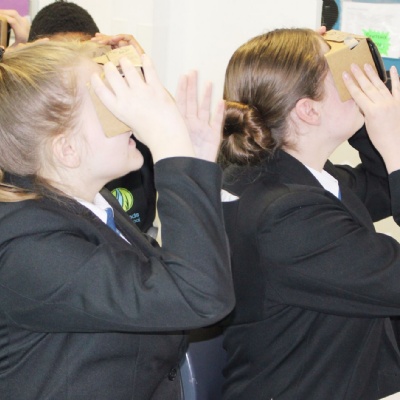 How can you travel from Mount Everest, to the Great Wall of China, to Borneo and New York all in an hour?
On Thursday 27th April, students in humanities lessons, were taken on virtual field trips with the aid of Google Expeditions.
Students were provided with a phone inside a cardboard viewer. Teachers chose a destination on a tablet provided and the entire classroom automatically arrives in the destination. The trips are collections of virtual reality panoramas - 360° photo spheres, 3D images and video, ambient sounds - annotated with points of interest and questions which integrate into the curriculum.