Lealands Raises £500 for Macmillan Cancer Support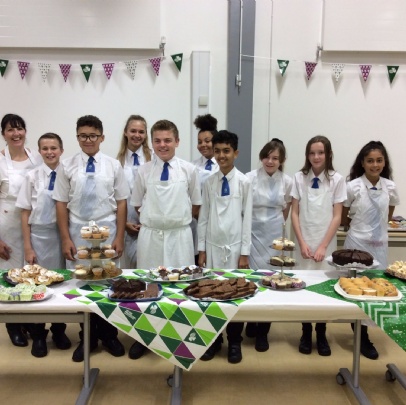 On Friday, 29 September, Lealands joined the 'World's Biggest Coffee Morning' in aid of Macmillan Cancer Support.
A cake sale was organised by students, with the help of catering teacher, Miss Selby and Community Development Manager, Mr Payne. Students, staff and parents baked a huge variety of cakes and cupcakes. As always, the generosity was overwhelming and with so many to sell, the cake sale was continued over lunch time.
The school raised an impressive £500 for the charity. Headteacher, Mr Burridge, said "A huge thank you to everyone who contributed to this wonderful cause. To raise such a huge amount in one day reflects how amazing our students are and how they really care about others".
The Macmillan cake sale has become an annual tradition at Lealands High School. This year, was extra poignant, with the school remembering receptionist, Mrs Profeta and art teacher, Mrs Kellett who sadly passed away earlier this year.