Year 11 Basildon Park Trip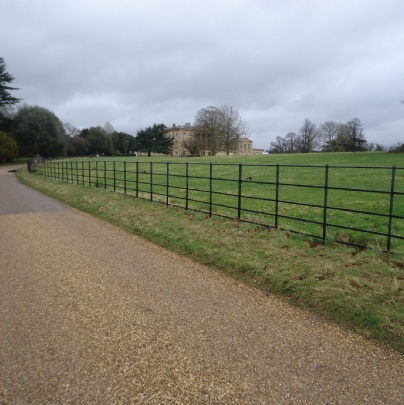 On Friday 9th February, two Year 11 English sets went to visit Basildon Park in Berkshire. We are studying Pride and Prejudice by Jane Austen as part of our GCSE English Literature course, and Basildon Park is a beautiful country house that correspondingly resembles one of the typical, high class houses in the 19th century, when the novel was written. The house has also served as a film set, being used as the location for Netherfield Park in the 2005 film adaptation.
When we arrived at Basildon Park, we took a walk around the grounds of the park. We did get very muddy, and it was funny to see some people slip on the mud. However, we were able to appreciate the amazing greenery, and also get a feel of how the grounds were admired just as much as the houses in the 1800s. As we were walking along the pathways, at certain points we had a perfect view of the mansion through the trees in the grounds. We found out that this was deliberate, as the house owners in the 1800s would cut down trees for passers-by to receive a good view.
After our walk, we reached the mansion, and took a tour of the fascinating house, and all of the rooms inside. The house was filled with many outstanding paintings, expensive chandeliers and lavish furniture in all of the rooms. We were particularly amazed by the grand staircases and the high, detailed ceilings. We asked many questions of the staff who were leading our tour, and we learned a lot about the history of the house, its contents and about the families who lived in it. A large majority of the furniture in the house was made hundreds of years ago, and it was fascinating to see how modern day furniture differs.
Overall, the trip was a lot of fun and very helpful, as it allowed us to gain an insight of a typical, aristocratic house and what life was like in Jane Austen's period of time, which will help us with our literature exam in the summer.
By Anais, Year 11