Sports Day 2018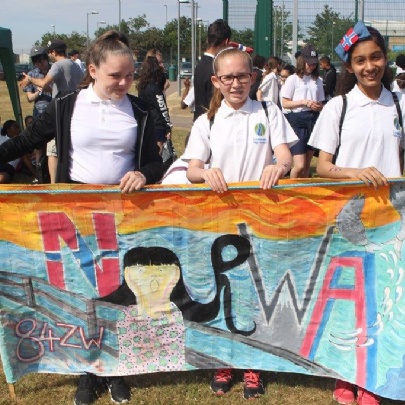 On Wednesday 4th July, the much anticipated Lealands' Sports Day arrived. Unlike last year, there was no issue with rain, instead, the sun shone and so did our talented students.
In the morning, our excited students gathered on the field for the opening ceremony. Lealands' European Athletics Championships was opened by Year 10 student Kanu, Director of PE, Mr Ashby and Deputy Headteacher, Mr Ward.
As soon as the opening ceremony finished, the events began. Students from each tutor group competed in events on the track including; skipping race, pairs relay, sprint races and relays. The field events included; discus, shot putt, javelin, hammer, long jump and triple jump. There was also a penalty shoot out event, tug of war and the Illinois Agility run.
Fellow students cheered on their peers as they competed; demonstrating fantastic determination and competitive spirit. The day culminated with one of the most competitive events of all - the staff v students tug of war. Our staff came out winners for both girls and boys, however, they were extremely close, hard fought ties.
A brilliant and memorable day was had by all. Congratulations to all our winners and participants!
Photos from the day can be found on the Gallery Page of our website.