Lealands Joins The World's Biggest Coffee Morning!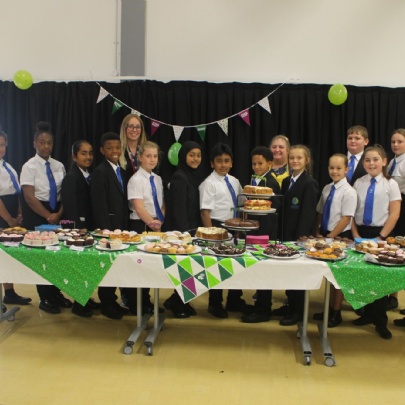 On Friday, 28th September, Lealands joined the 'World's Biggest Coffee Morning', by hosting a cake sale in aid of Macmillan Cancer Support.
The cake sale; which took place during Tutor Time and Break Time; was organised by our new Year 7 students, with the help of their Head of Year, Miss Wilkinson and Community Development Manager, Mr Payne. Students, staff and parents baked a huge variety of cakes, cupcakes and biscuits. As always, the generosity was overwhelming and with so many to sell, the cake sale continued over lunch time.
The Macmillan cake sale has become an annual tradition at Lealands High School and this year the school managed to raise just under £400 for the charity. Many thanks to all who contributed, whether that be donating, baking or buying.