Year 7 Christmas Shoe Box Appeal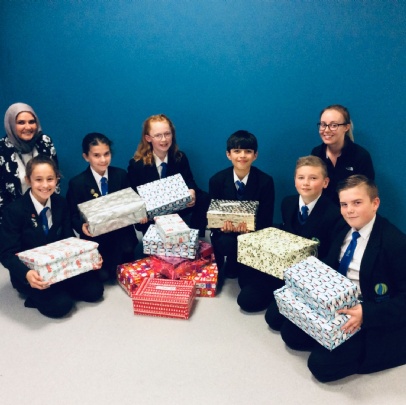 Our Year 7s have been demonstrating their generosity by collecting donations for their Christmas appeal, 'Operation Christmas Child' shoebox appeal.
The students brought in shoeboxes and have filled them with an abundance of gifts, goodies and treats. They are now wrapped and ready to send to underprivileged children all over the world. These children may have never received a present before or live in difficult situations where basic necessities are hard to come by.
Since 1990, the Operation Christmas Child Shoebox Appeal has resulted in over 157 million shoeboxes being sent to children in over 160 countries. The appeal is run by Samaritan's Purse; an international relief and development organisation that work in Africa, Eastern Europe and Central Asia.
Thank you for all of your donations and for sharing your kindness with others. This will make such a difference and will help put a smile on a child's face this Christmas.