This week, the Word of the Week is: describe.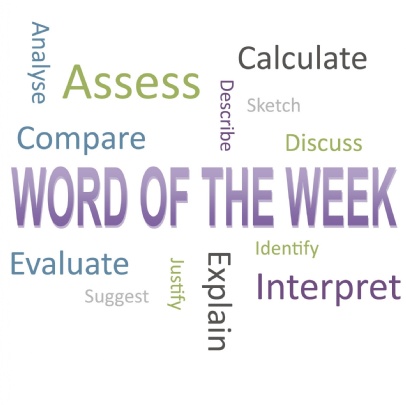 This command word is used in lots of subjects, including: History, Music, Drama and Art.
In everyday use, it means:
'Give a detailed account in words of.'
Things to think about this week:
What types of things do you describe on a daily basis? How your day was? What you had for lunch? Directions for how to get somewhere?
What do examiners mean when they ask you to describe something?
Do you feel comfortable using the word describe in your written and verbal responses in class?
Ask your teachers about any of these questions this week in class!