The Class of 2019 Achieve Some Excellent Results!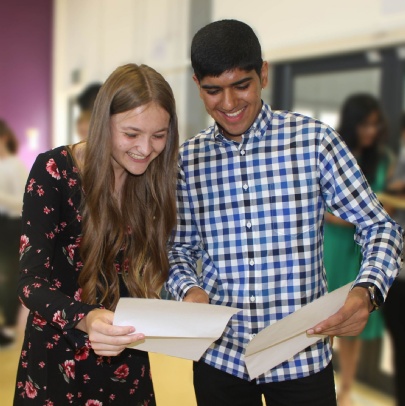 Through hard work and determination, the class of 2019 have completed their Lealands journey and achieved some excellent GCSE results. Many students achieved great success across their GCSEs.
Special congratulations go to:
Nitin who achieved 4 grades 9s, including English and science and 3 grade 8s, including maths.
Rhys who achieved grade 9s in both maths and science.
Abigail who achieved a grade 9 in science and a grade 8 in English.
Mahmood and Aaliyah who both made excellent progress.
Mr Burridge, Headteacher, said "We are immensely proud of the achievements of all our students this year. It is hugely challenging for students facing their GCSE examinations and it is, therefore, extremely pleasing to see them rewarded for their hard work and determination. The results achieved reflect the commitment and dedication of the students and staff and the on-going support of our parents. Myself and the staff at Lealands wish them every success in the future."