Sarah Owen MP for Luton North Visits Lealands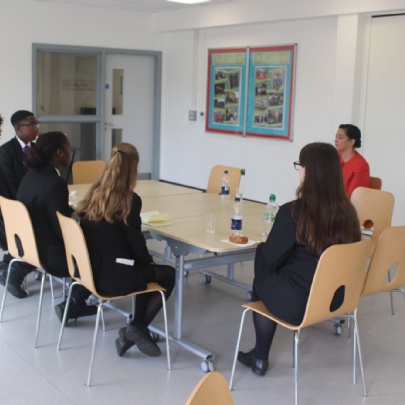 On Friday 2nd July, we welcomed our local MP Sarah Owen to the school for a visit.
Sarah was welcomed to the school by Head Girl, Hannah, who led a tour of the school with Headteacher, Mr Burridge. Sarah visited all of our departments, taking the time to see our students whilst their lessons were in full flow.
Sarah then spent some time with students from Year 8 and Year 10 and then with some of our staff to discuss their experiences of the school during the pandemic and lockdown.
Following her visit, Sarah said "I'm thankful for the quality time I had with students and staff at the wonderful Lealands. I loved hearing the students' hopes for the future and what they love about their truly fantastic school. It was a pleasure to spend time with such engaging, creative and bright students".
Our students really enjoyed the opportunity to express their personal experiences and feelings, as well as asking her questions about life as a Member of Parliament.