Oxford University Visit - Wadham College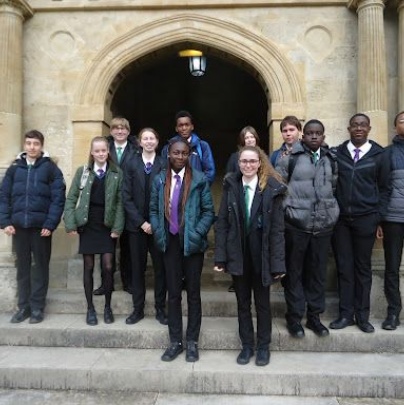 As part of our developing work with the Lealands' Most Able Cohort, our Year 11 Most Able Students were able to experience a day in the life of an Oxford University Student.
Twelve students visited Wadham College, part of the University of Oxford Wadham project, which encourages schools to visit and experience life at the University of Oxford. Students were able to engage in entrance exam scenarios and gain an understanding of the entrance expectations and procedures. Students received a lecture from a current post-graduate student, as well as a tour of the campus and a question and answer session with current University students.
Pupils feedback was really positive with students saying the following:
"I would recommend as I had no knowledge of university or whether I wanted to go to university or not and have now gained a better idea. It was fun and informative and very useful for me and the choices I may make in the future."

"I gained knowledge on what sort of courses the college provides, and what is needed to get in, I would recommend it."
This developing relationship between Lealands and Wadham College will see our current Year 10 students given the same opportunity to visit when they are in Year 11.
For our Most Able Students in Years 7, 8 and 9 - The Most Able Challenge programme will start from February. Please ensure your child checks the Google Classroom and gets involved.
Mr Pearson
Most Able Students Co-ordinator