Lealands' Commemorates Remembrance Day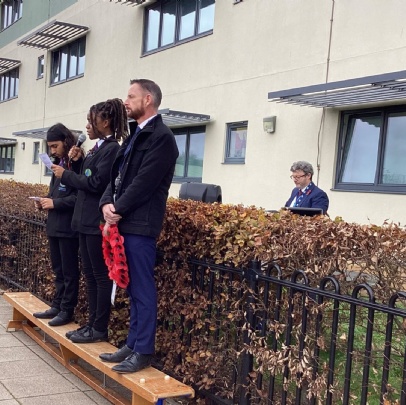 At 11am on 11th November, Lealands' students and staff gathered together to pay their respects to those who have lost their lives in conflict during a special remembrance service.
The service began with a two minutes silence followed by a poem, 'The Longest Day' recited by Head Girl, Reina and Head Boy, Yusuf. Headteacher, Mr Burridge then led a procession of students as he laid a wreath, and they laid poppy crosses in the memorial garden.
The service was an opportunity for the whole school community to unite to commemorate and honour those who have served and remember the sacrifices they made for us. It was a moving occasion with students and staff showing great respect and dignity throughout.