Sister Act Trip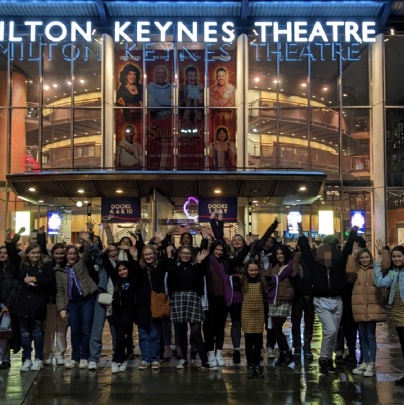 On Wednesday 23rd November the cast of this year's production of 'Sister Act' went to see the musical live at Milton Keynes theatre.
The highlight of the evening was watching them all joining in with the choreography to 'Take Me To Heaven' whilst in their seats! It was a fabulous production and our students were impeccable!
Rehearsals for our own version are well under way and the talented cast will be taking to the stage to perform for you in March next year. Further details and information on ticket sales will be communicated nearer the time.