Blue Peris Trip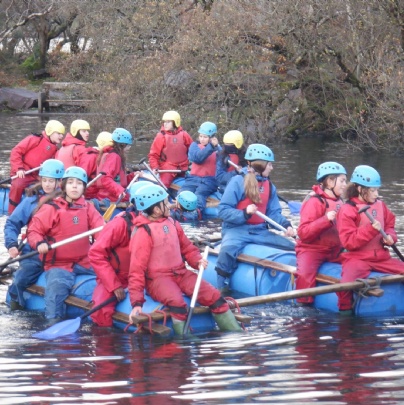 On Sunday 20th November, 34 students and 4 members of staff set off to North Wales in search of adventure. This was our first trip to Blue Peris since COVID and everyone was really excited.
During the course of the week our students went rock climbing at an internationally renowned climbing wall and launched handmade rafts onto the icy waters of Lake Padarn, needless to say they got very wet and very cold!. They explored and climbed the Afon Ddu gorge and some hardy souls even jumped into the absolutely freezing cold plunge pool at the very top of the gorge. They also went mining at the Rhiwbach slate quarry and mine. A trip deep inside a cavernous mountain was something that held fears for some of our students but every one of our brave bunch conquered those fears and lived to tell the story.
The biggest physical and mental challenge of the Blue Peris trip is always Mountain Day. 6 to 7 hours of climbing, on very tough terrain, is a massive test but is also always so very rewarding. Every single student finished their day being able to say that they had climbed a mountain. Not a hill but a mountain!
Across the week our students showed that they can accomplish great things. They showed that the impossible is possible. And hopefully along the way they had some fun and made lots of long lasting memories.
Mr Payne, Mr Purdy, Miss Wood and Miss Tyler.
All of the photos from the trip have been shared with the students who will be able to download the ones of their choice.