Lealands Remembers
At 11am on Friday 10th November 2023, Lealands High School came together to honour the sacrifices of those who have lost their lives in conflict.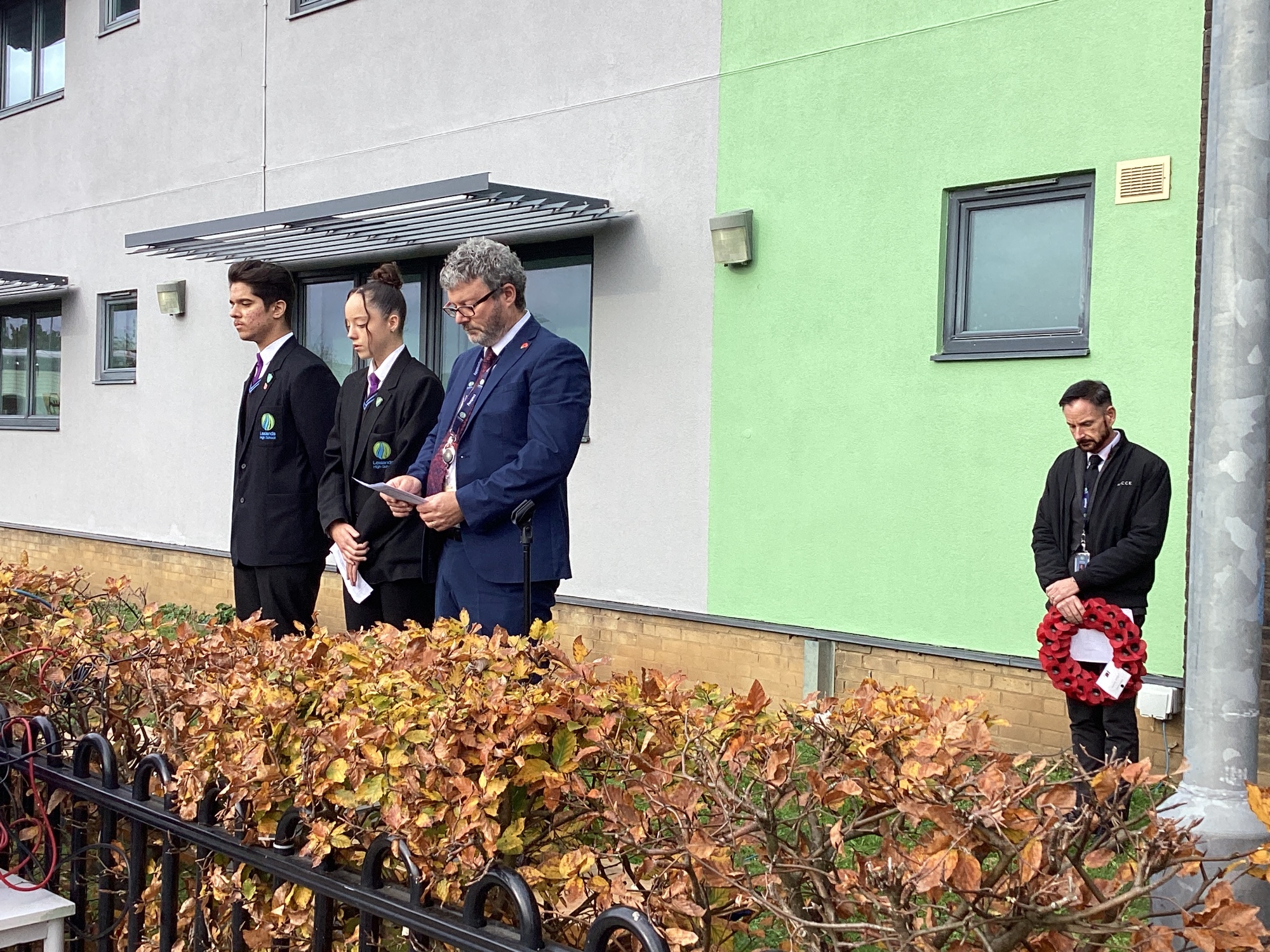 A solemn two-minute silence marked the beginning, followed by a poignant 'Poem for Remembrance' beautifully recited by Head Girl Cienna and Head Boy Demir.
Mr. Burridge, our Headteacher, laid a poppy wreath, and representatives from each tutor group planted poppy crosses in our memorial garden. This reflective service allowed our school community to unite, commemorating and honouring those who served. Every student and staff member showed tremendous respect and dignity. We remember.