British Council International School Award success for Lealands High School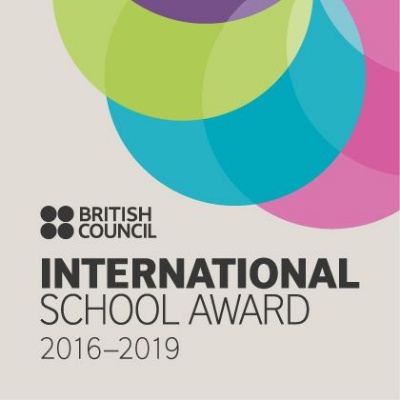 Lealands has been awarded the British Council's prestigious International School Award in recognition of its work to bring the world into the classroom.
The International School Award is a badge of honour for schools that do outstanding work in international education, such as through links with partner schools overseas. Fostering an international dimension in the curriculum is at the heart of the British Council's work with schools, so that young people gain the cultural understanding and skills they need to live and work as global citizens.
Lealands' international work includes working with two overseas schools, one in Tanzania and one in India. Regular visits to both the schools and return visits to Lealands have helped build a relationship enabling students and staff to learn more about global citizenship. Lealands has donated funds to Sazira School in Tanzania, providing cooking facilities, electricity, water and many other resources throughout an on-going four year relationship.
On hearing the news that Lealands had received the award, Headteacher, Mr Burridge said: "I am delighted that our continued work with overseas schools and other countries has been recognised by the reaccreditation of this prestigious award. Our students are extremely aware, and have a great understanding of their role as global citizens. They are also benefitting from some amazing opportunities to interact and learn from others around the world."
John Rolfe, from the British Council, said: "The school's fantastic international work has rightfully earned it this prestigious award. The International School Award is a great chance for schools to demonstrate the important work they're doing to bring the world into their classrooms. Adding an international dimension to children's education ensures that they are truly global citizens and helps prepare them for successful future careers in an increasingly global economy."
The award is now available worldwide in countries such as India, Sri Lanka, Egypt, Lebanon, Cyprus and Pakistan as part of the British Council's Connecting Classrooms programme. Around 5,000 International School Awards have been presented to successful schools in the UK since the scheme began in 1999.
The International School Award encourages and supports schools to develop:
An international ethos embedded throughout the school
A majority of pupils within the school impacted by and involved in international work
Collaborative curriculum-based work with a number of partner schools
Curriculum-based work across a range of subjects
Year-round international activity
Involvement of the wider community
For further details regarding our international links, please click here.