Lealands' Open Evening for Prospective Parents and Students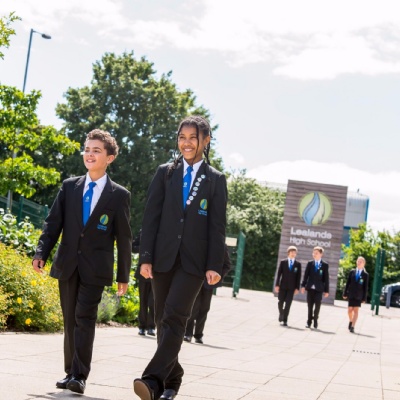 On Wednesday 12th October, Lealands High School is pleased to invite you to our annual Open Evening. Come and see for yourself our fantastic facilities following a £17.5 million refurbishment in 2013.
Our students achieve excellent outcomes and make good progress in a welcoming, safe and caring environment. This progress is supported by the hard work and commitment of well qualified staff who set high expectations to enable every child to succeed.

Ofsted judged the school to be good with outstanding behaviour, in our most recent inspection, and said, "The school's motto to "Aspire Believe Achieve" is an accurate reflection of students' very positive attitudes and performance".

We passionately believe in the potential of every student and are focused on enabling young people to flourish in an ever demanding world. Our students experience a wide range of engaging, relevant and inspirational learning activities; both in and out of the classroom.

As a school, we strongly believe in partnerships working together in the best interests of all our students. Parents/carers, students, staff, governors, community groups and friends all work together to ensure that the young in our school enjoy the learning journey and achieve exceptional results.

We hope that our Open Evening gives you an insight into our school and why we are so proud to be members of Lealands High School. I would encourage you to join us to find out more and see why Lealands is so special.

We look forward to seeing you on Wednesday 12th October 2016. Arrival times are 5:30pm, 6:15pm and 6:45pm.