Lealands Remembers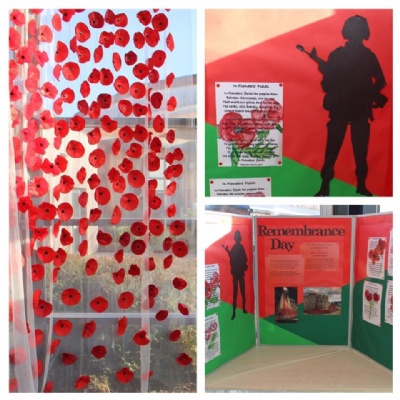 On Friday 11th November at 11am, students and staff, gathered together around the school's memorial garden to observe a two minute silence to remember those who have given their lives during conflict.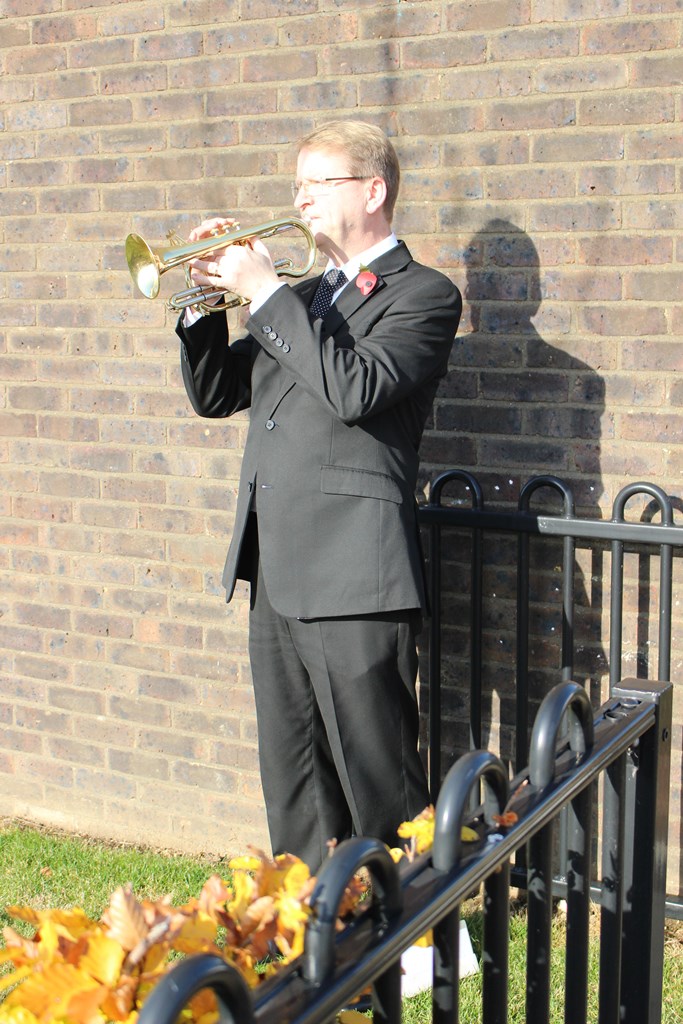 The school community bowed their heads as the silence was introduced by music teacher, Mr Patterson playing the 'Last Post'.
Following the silence, Head Girl, Lucy Field and Head Boy Romael Ferguson, recited the poem 'The Inquisitive Mind of a Child', and Headteacher, Mr Burridge, laid a poppy wreath next to the Lealands memorial tree. A representative from each tutor group stepped forward and planted poppies and poppy crosses alongside the wreath.
Students were given access to the garden for the remainder of the day, if they wished to lay their poppies privately.
Following the event, Headteacher, Mr Burridge said, "Our Remembrance service was a very moving occasion. Our students and staff came together in the beautiful autumn sunshine showing great respect and dignity in remembering those who have and are still sacrificing so much for us".