Textile Design
AQA GCSE Art & Design – Textile Design
Why choose this subject?
Are you passionate about Textile Design? Are you creative and imaginative? Do you enjoy exploring ideas and looking at things in different ways? Do you enjoy making? If so, you should consider the GCSE course in Art & Design - Textile Design.
You will enjoy developing your understanding of the visual world, learning practical skills and responding to ideas and issues in ways that are personal to you.
Course content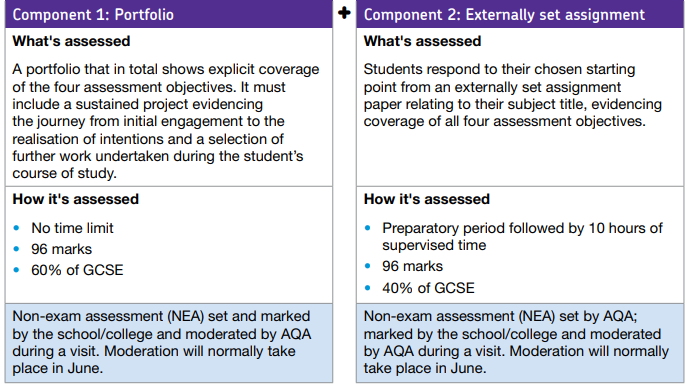 Each student must select and present a portfolio representative of their course of study.
The portfolio must include both:
A sustained project developed in response to a subject, theme, task or brief evidencing the journey from initial engagement with an idea(s) to the realisation of intentions. This will give students the opportunity to demonstrate, through an extended creative response, their ability to draw together different areas of knowledge, skills and/or understanding from across their course of study

A selection of further work resulting from activities such as trials and experiments; skills-based workshops; mini and/or foundation projects; responses to gallery, museum or site visits; work placements; independent study and evidence of the student's specific role in any group work undertaken.
Possible careers
Fashion designer
Textile designer
Textile technologist
Creative director
Digital textiles designer
Costume designer
Fashion illustrator
Fashion journalist
Fashion stylist
Interior designer
Museum/gallery conservator
Pattern cutter
Retail buyer
Teacher or lecturer
Theatre designer
Upholsterer
Wallpaper designer.
If you have any questions about Textile Design, please contact Miss Wright, Teacher of Textiles.