Lealands' Students Join The Queen At The Palace For The Commonwealth Baton Relay Launch Ceremony.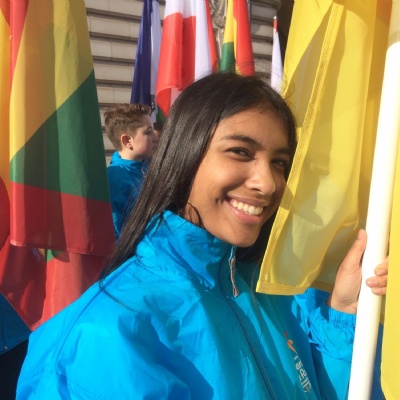 Nineteen Lealands' students had the great honour of being invited to Buckingham Palace on Monday 13th March to act as flagbearers for the Queen's Baton Relay Launch Ceremony.
As flagbearers, the students each held a flag of one of the 70 Commonwealth territories. They walked into the Palace forecourt in a procession and remained there, behind Her Majesty The Queen throughout the Ceremony. His Royal Highness The Duke of Edinburgh and The Earl of Wessex were also in attendance.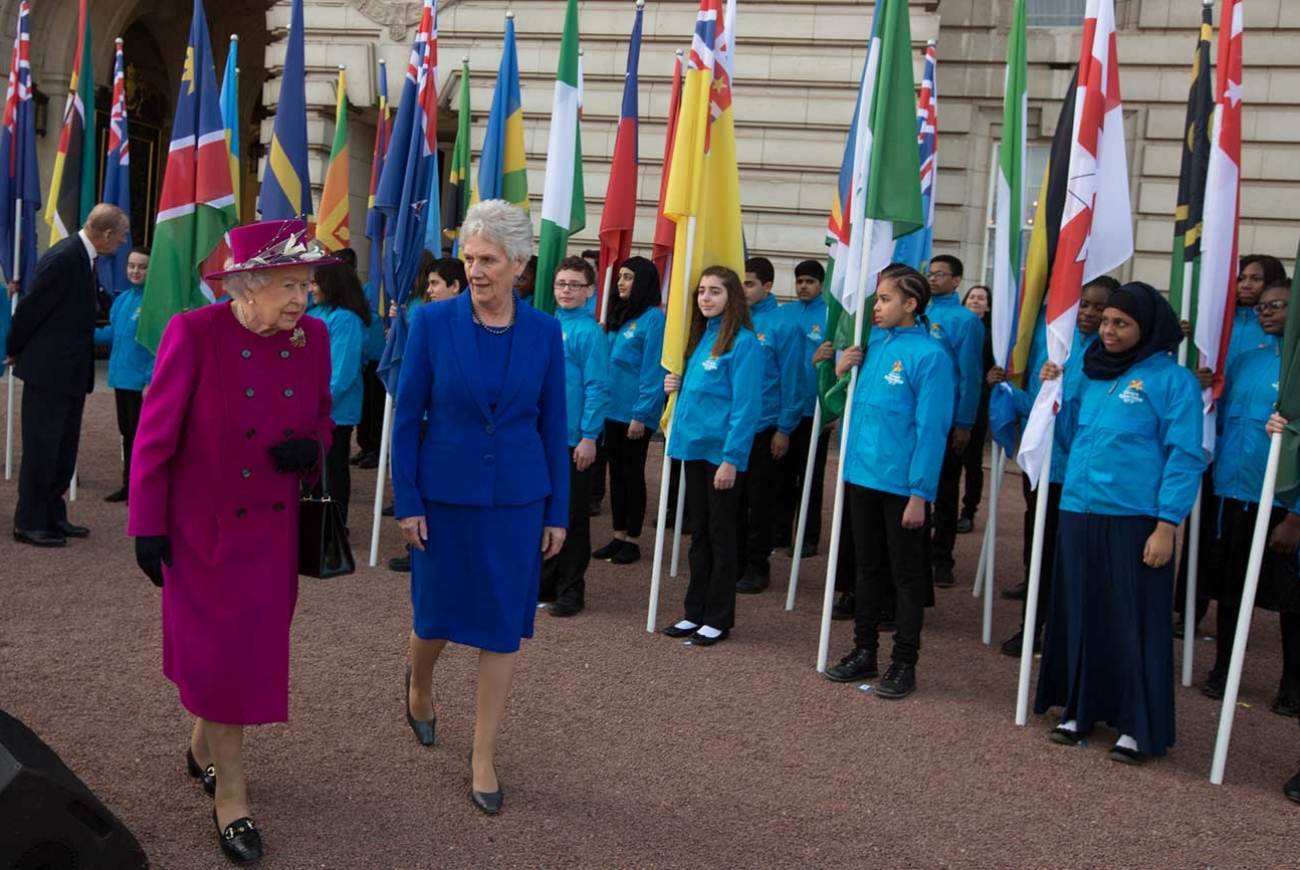 The Queen placed her personal message to athletes in the baton before passing it to Australian Cyclist, Anna Meares, who was then joined by British Cyclist, Victoria Pendleton.
The ceremony also consisted of performances by Cody Simpson and Lucy Mason.
Lealands' Year 9 student, Holly O'Dell, said "It was a great, once in a lifetime opportunity to be a flagbearer for the Queen's Baton Relay at the Palace. It was an amazing opportunity to see The Queen, the royal party and The Duke of Edinburgh".
The Ceremony marked the start of the Queen's Baton Relay as it begins its 388 day journey through the Commonwealth before returning to the Gold Coast, in Australia, for the Opening Ceremony of the Commonwealth Games in April 2018.
For all the photos taken during the event, please click here to visit our Gallery Page.