Year 8 and 9 Luton Schools Junior Athletics Cup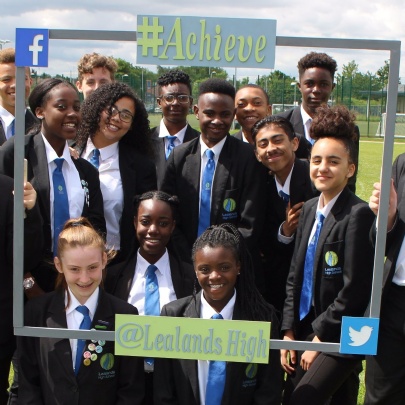 On 23 May 2017, nineteen Year 8 and 9 students took part in the Luton Schools Athletics Cup.
A variety of events from 100m to high jump to discus to 1500m took place, with eleven schools competing against each other.
Lealands' athletics team had some outstanding results with many students making it through to final heats. Terry, Yaqub and Shanice in the 100m final, David in the 300m final, and Menelik, Terry, Justine and Shanika in the 200m final.
Overall, the girl's team scored 270 points and came third. The boy's team scored 391 points and came first. Lealands' total score was 661 points, making Lealands Junior Athletics Team, Luton winners!
From these finals and the results from the field event, the top two students get invited to compete for Luton in the Bedfordshire County Athletics Cup, which takes place on Wednesday 14 June 2017.
Menelik, Yaqub, David, Nicole, Terry and Shanice have all been successful in making it through to the Luton team. Jayda, Faith, Valentinas and Tyriq also successfully made it onto the Luton team from their Intermediate meet on 16 May.
A huge congratulations to all the students who took part and the best of luck to those competing for Luton at the County competition.