Lealands Welcomes The Duke of Sussex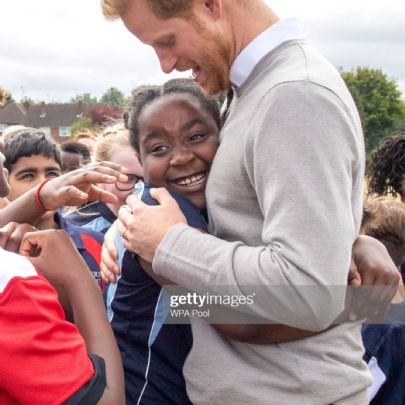 On Thursday 12th September, Lealands was immensely privileged to welcome HRH the Duke of Sussex to the school to celebrate Lealands becoming the 750th school to join the Rugby Football Union's (RFU) All Schools Programme. In 2013 The Duke of Sussex became a Patron for the All Schools programme and a Patron for the RFU in 2017.
The All Schools programme was introduced by the RFU to increase the number of state schools playing rugby union. As well as Lealands, students and staff from Challney Boys School, Lea Manor, Stopsley High School and The Chiltern Academy; who are also members of the programme; took part in touch rugby sessions delivered by coaches from the RFU.
Headteacher, Mr Burridge said,"It's fantastic for the whole school, local rugby and the local community that The Duke of Sussex has visited Luton today to celebrate Lealands High School becoming the 750th school to join the RFU's All Schools Programme.

I believe that rugby is a sport for all and that participating in the RFU's rugby programme will provide positive benefits to our students.

It's been a wonderful day for Lealands and Luton."
It was a privilege to welcome The Duke of Sussex to our school. We cannot thank him enough for the time he spent engaging with our young people. It was a day that Lealands' students and staff will remember forever!
Following the visit, our students benefited from some extra tuition from RFU coaches and got to experience the media interest that comes with such a high profile event.