Year 8s Present Their Entrepreneurial Skills On Enterprise Day.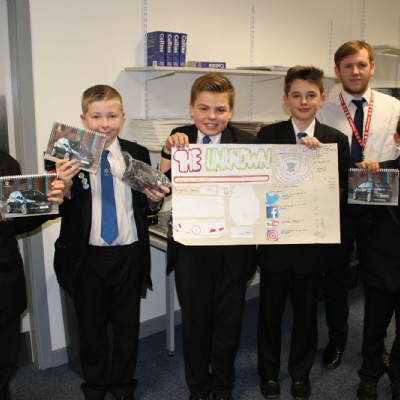 Lealands' Year 8 students showcased their entrepreneurial skills during a recent enterprise project called 'Griffins Den'.
Assisted by a team of Vauxhall undergraduates and apprentices; the students were tasked to design, create and market a new car for a young, female, festival goer.
The students followed the brief given to them carefully, ensuring that all their ideas would come in on a budget which the client could afford.
Once the cars were designed and marketing campaigns created, the students had to present their car to their peers and the Vauxhall undergraduates and apprentices. There were prizes for the best overall car and also for the best presentation.
The ultimate aim of the day was to promote engineering and manufacturing as an attractive profession, as well as giving the students a brief history and overview of a global company which has roots embedded in the local area.