Uniform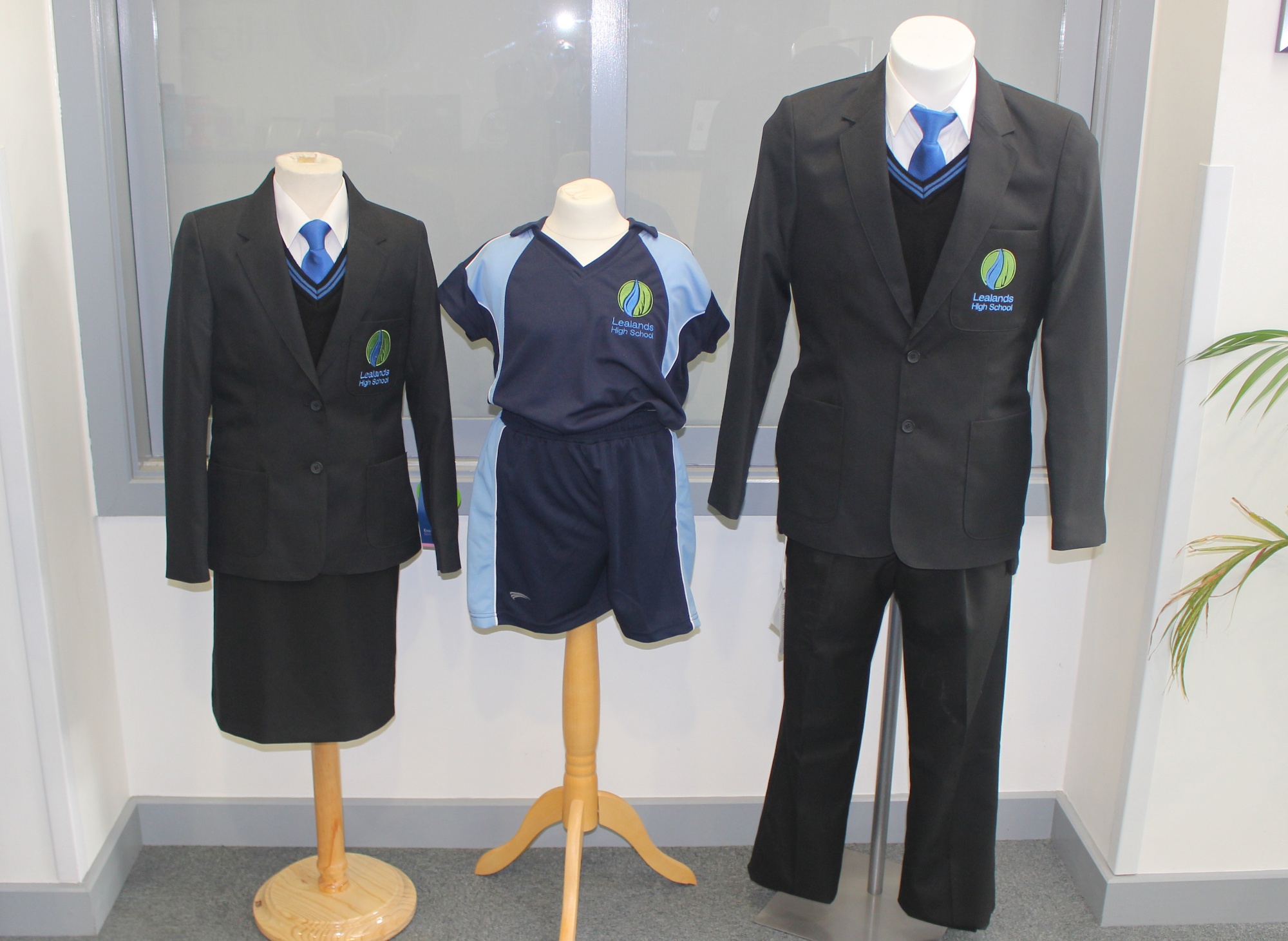 At Lealands High School we aspire to be the best and this starts with how we look. Our expectations are that all students are in full correct uniform at all times and we thank you in advance for your support with this. Our policy for uniform, including shoes and trousers is clearly laid out with examples below.
To be fair and consistent with all students, we only make exceptions for proven medical or emergency reasons. If students do not come to school with full correct uniform, they should expect to work in a room away from other students.
In particular, we request your support with the following:-
Only school (leather type) plain black shoes are allowed (boots, trainers, canvas shoes, plimsolls and sandals are not allowed. There should be no stripes, pictures, logos and no trainer type shoes, even if these are plain black).
All students must wear a tie. Each year group has a different colour tie and will keep the same colour throughout their time at Lealands. This must not be drawn on, vandalised or adapted in any way. If students lose a tie or vandalise it, we may lend them one for the day, but they must purchase a new one from the school office.
Trousers must be tailored and not skin tight – leggings are not allowed.
Socks should be plain black or grey.
Only one small stud in each earlobe is allowed and no other piercings (silver, gold or clear/diamante)
Hair colour should be natural only and no extremes of style
No false nails or nail varnish is permitted
No false eyelashes are permitted
Please contact your child's Pastoral Support Manager if you have any questions regarding school uniform.
Buying Your Uniform
All Lealands High School uniform items including PE kit can be purchased from either Prestige Design & Workwear Ltd or online at www.myuniformshop.co.uk.
Prestige Design & Workwear Ltd
Unit 2, Barton Industrial Estate
Faldo Road.
Barton-Le-Clay, Beds.
MK45 4RP
Tel: 01582 883222
Website: www.prestigedesignww.co.uk
When purchasing uniform from Prestige Workwear, it is necessary to book an online appointment. Customers will not be able to access their shops without having made a prebooked appointment. Please ensure you book early as slots become limited in late July and August. Please watch the video below, provided by Prestige Workwear giving instructions on how to book an online appointment.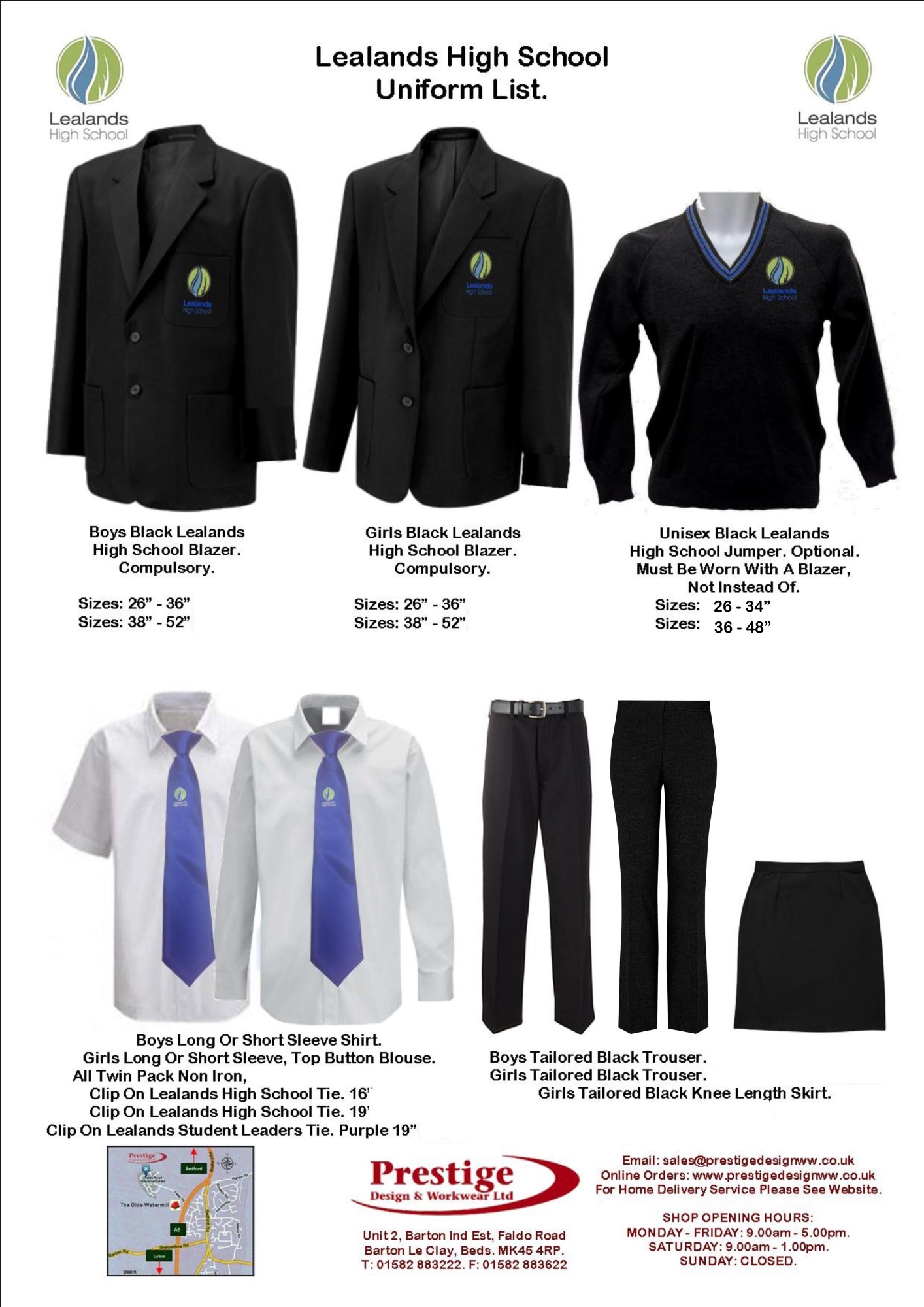 *Replacement ties are available for students to purchase online from the Finance Office, or by using STEP reward points in the Epraise shop online.
Please click below for more uniform information and acceptable school shoes.